Salem-Teikyo University

Salem, West Virginia
This map of Salem-Teikyo University's campus shows:
The RCC Building, on the second floor of which the morning Registration, Lunch, and the afternoon Reception will be held.
The Benedum Library, on the third floor of which all the presentations, workshops and roundtables will take place.
The Brewster Chapel, in which the Keynote Address (by TESOL Executive Director Charles Amorosino, Jr., and the WVTESOL Business Meeting will be.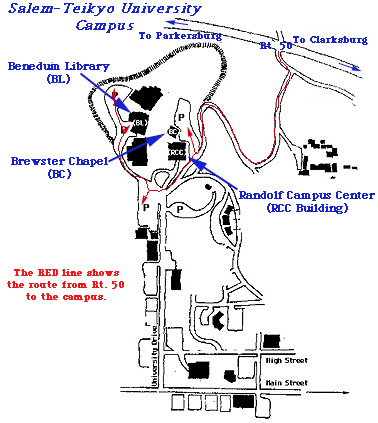 ---
Map to
Salem, West Virginia.
---
Return to
WVTESOL Information Page